Dutch Maid Bakery will make your occasion special with a cake made just for you.
Beautifully decorated custom wedding cakes are prepared with our unique formulas resulting in moist and delicious creations.
Browse through our picture books to see examples of our artistry. We welcome your dream design and photos of cakes to inspire us.
We have designed our cakes for ease of transport to your event. Most cakes do not require equipment to return for your convenience. Or if you prefer we deliver and set up within our delivery area
Ready to order a Wedding Cake? Contact us below!
***All Processed orders must be sent 72 hours ahead of time, Thank you***
Any Questions? Call 574- 533-1940
Rental: $50
Refund $25 when returned
6", 10", and 14" pictured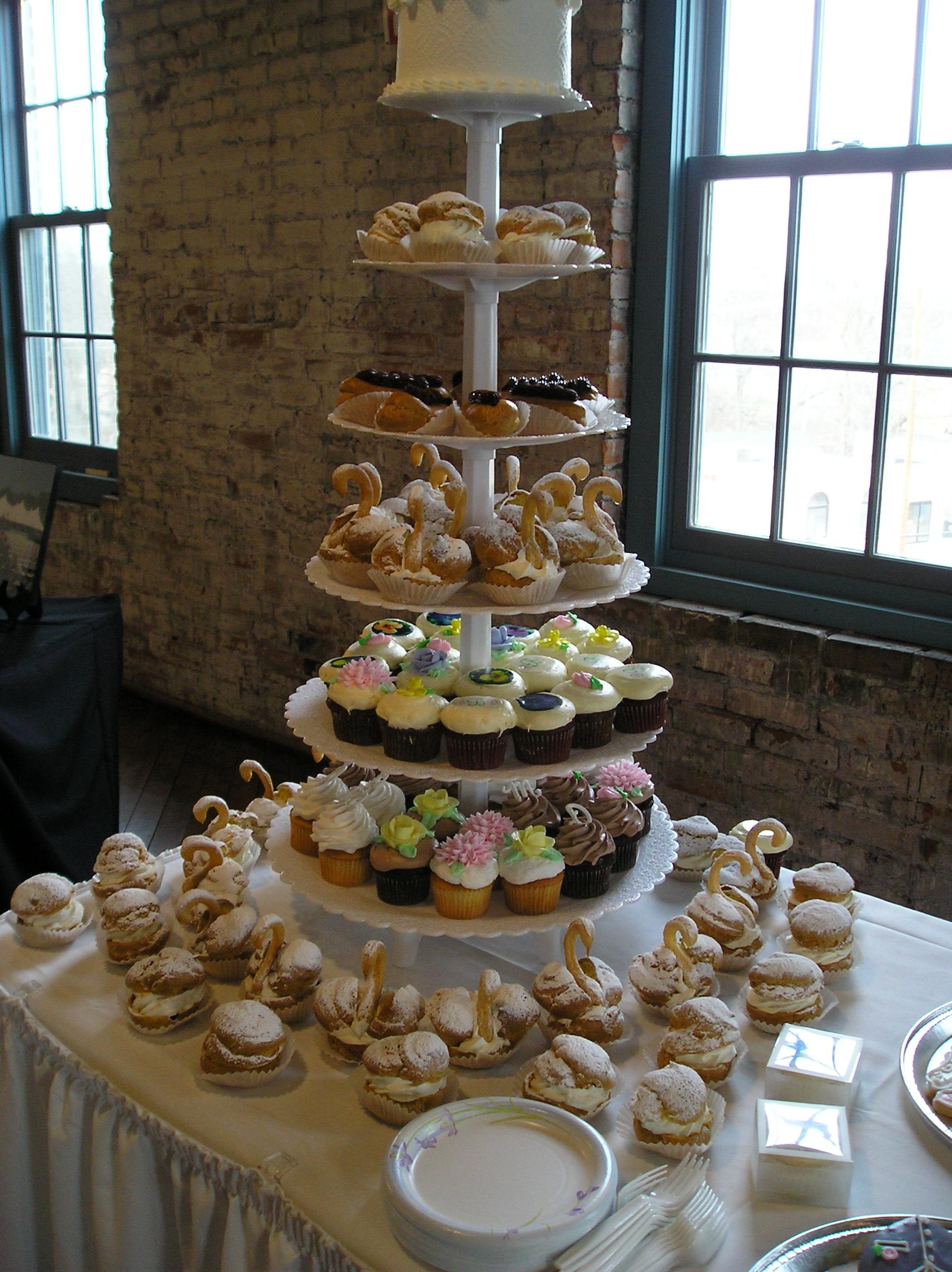 Tree serves up to 96 regular sized cupcakes. More may be added around the base on the table.
Cake Flavors
White
Chocolate
Spice*
Yellow*
Marble
Red Velvet*
Banana*
Carrot*
Lemon*
Strawberry*
Cherry*
Icing
White Buttercream
Chocolate Buttercream
Caramel Pecan Coconut(German Choc Cake Icing)*
Mocha Buttercream*
Whipped Crème
*Additional Charge: 20¢/serving
Apple
Blueberry
Caramel Pecan Coconut
Chocolate Butter Cream
Custard
Mocha Butter Cream*
Peanut Butter Cream
Strawberry
Whipped Cream Cheese*
Apricot
Cherry
Chocolate Custard
Chocolate Fudge
Lemon
Pineapple
Raspberry
Whipped Crème
White Butter Cream
*Additional Charge: 20¢/serving